Durable Concrete Coatings for Residential Spaces in Montana and Wyoming
When taking steps to keep your home updated and protected, one thing many homeowners don't think about is their concrete. Garage floors, patios, and walkways take on a lot of wear and tear over time. Between oil changes, impact from vehicles or equipment, and weather elements, concrete is subject to unnecessary damage.
Concrete is quite porous, leaving it susceptible to chemicals, stains, salt, and freeze-thaw cycles. The protection of a custom coating will keep your concrete safe from environmental damage, providing long-term durability. At Yellowstone Concrete Coatings, we offer the best solutions to protect concrete surfaces permanently. Schedule a free consultation to learn how we can help.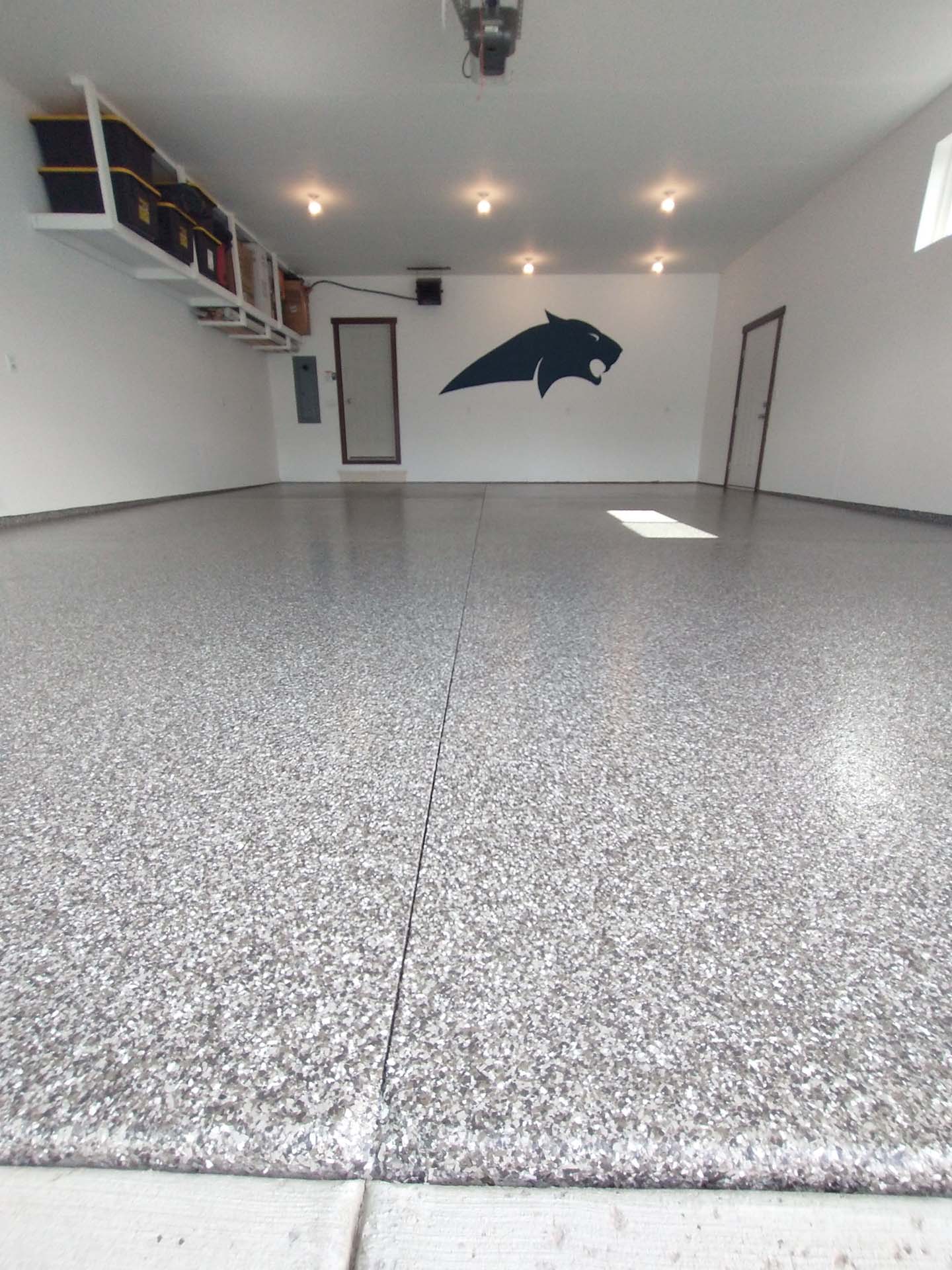 The Yellowstone Concrete Coatings Difference
We believe that every homeowner deserves the best; that's why we provide our customers with the highest-quality concrete coating systems in the industry. Our products will transform your stained, cracked concrete into a surface you can be proud of. Here are a few reasons why our products are leading the industry:
Our Coatings Are For More Than Just Garages
Whether you're planning to renovate your garage or update your back patio, we have you (and your concrete) covered. Our coatings offer the best of both style and function. These are a few popular types of residential areas that we safeguard with Yellowstone Concrete Coatings:
Pool decks
Laundry rooms
Basement floors
Patios and porches
Walkways
Garage floors
Customize Your Concrete Coating
Every space has its own unique flooring needs. That's why we offer a complete line of floor coating systems to select from, matching each system's features to your specific flooring needs.
Selecting the perfect style is easy with all our different colors and finishes. You can choose a color to match your current décor or design a whole new look by creating a custom color option.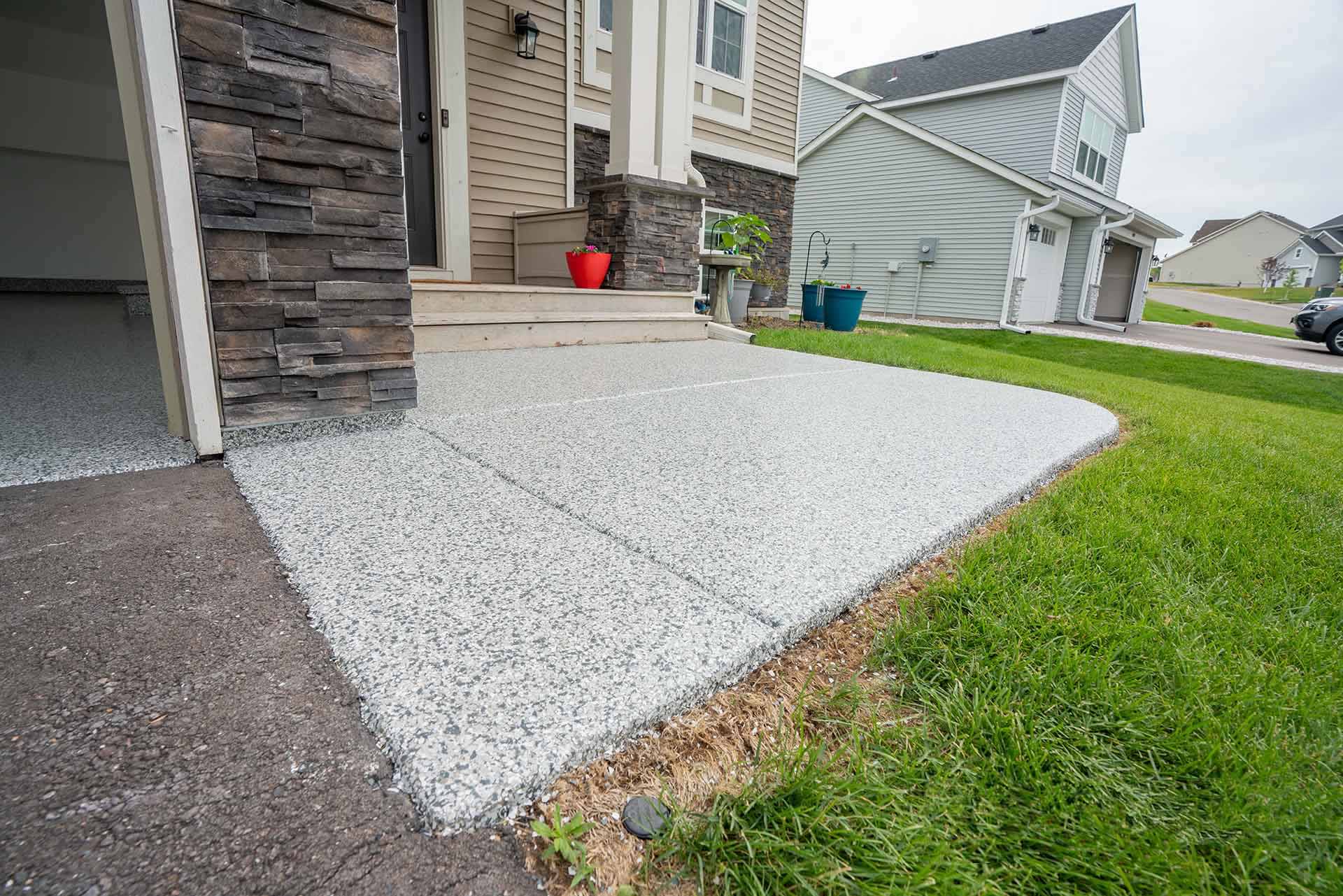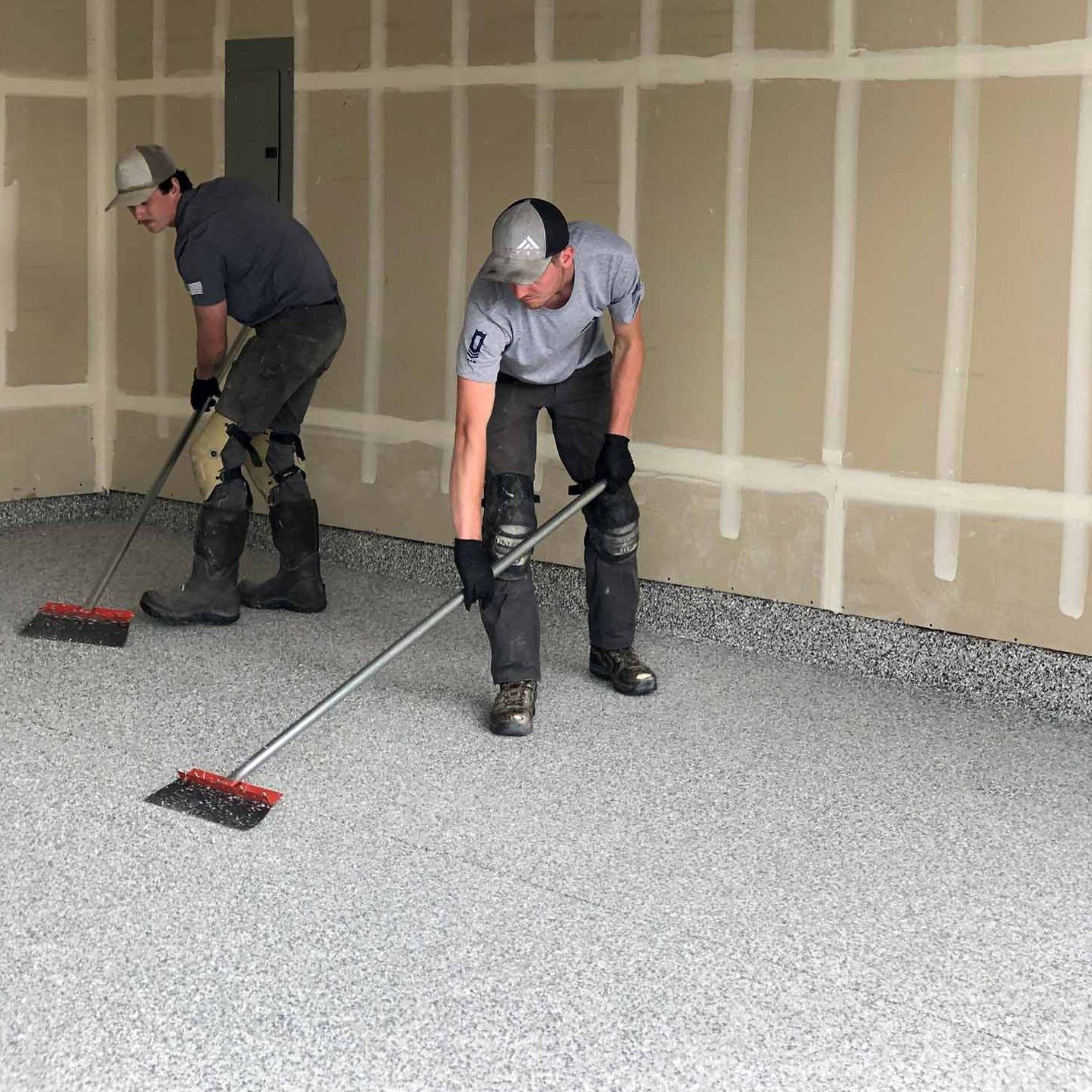 How It Works
At Yellowstone Concrete Coatings, our expert installation process is one of the essential things that sets us apart from standard floor coating applications. We complete a thorough surface preparation method and test your concrete for important factors like hardness and moisture content before applying your coating, ensuring that every project has flawless results.
Schedule a Free Estimate in Montana or Wyoming
Ready to give your home's concrete floors the protection that they need? Schedule a free inspection today. Our experts will help you pick a system and style that's perfect for you.
Everyone was easy to work with, easy to talk to & that means a lot to me.
Aleva