Preparation is Key
There are two significant differences between DIY floor coatings and Yellowstone Concrete Coatings: The product and the professional application process. Not only are our high-quality Concrete Coating Systems designed to last, but they're also intended to be strategically applied by a trained expert.
1. Smooth
First and foremost, we need to make sure the surface of your concrete is clean and smooth. We'll use grinders to remove any previous coatings, dust, or debris from your concrete and create a smooth, raw surface.
2. Repair
Floor coatings cannot be applied properly if there are damages to your concrete. We'll use our high-quality concrete repair solutions to fix any cracks and make sure your floor is even.
3. Step 3
A key feature of our floor coating system is that they are applied in layers. This is what gives them the extreme durability and protective capabilities they have. After smoothing and repairing your floor, we will apply the very first priming layer to ensure adhesion: polyurea.
4. Step 4
After the polyurea base coat is applied, we add your chosen color chips to the floor evenly. You can choose custom colors, even mixed colors, to create the look you want for your space.
5. Step 5
Once the color chips are placed on top of the base coat, the base will cure. When everything is hardened, we'll then scrape off any loose flakes and clean the surface again to make sure it's even and ready for the next coat.
6. Step 6
The final layer of polyurea coating is our clear coat. This layer serves as a non-slip protectant that keeps your new floor safe from scuffs, impact, high traffic, and even chemical spills.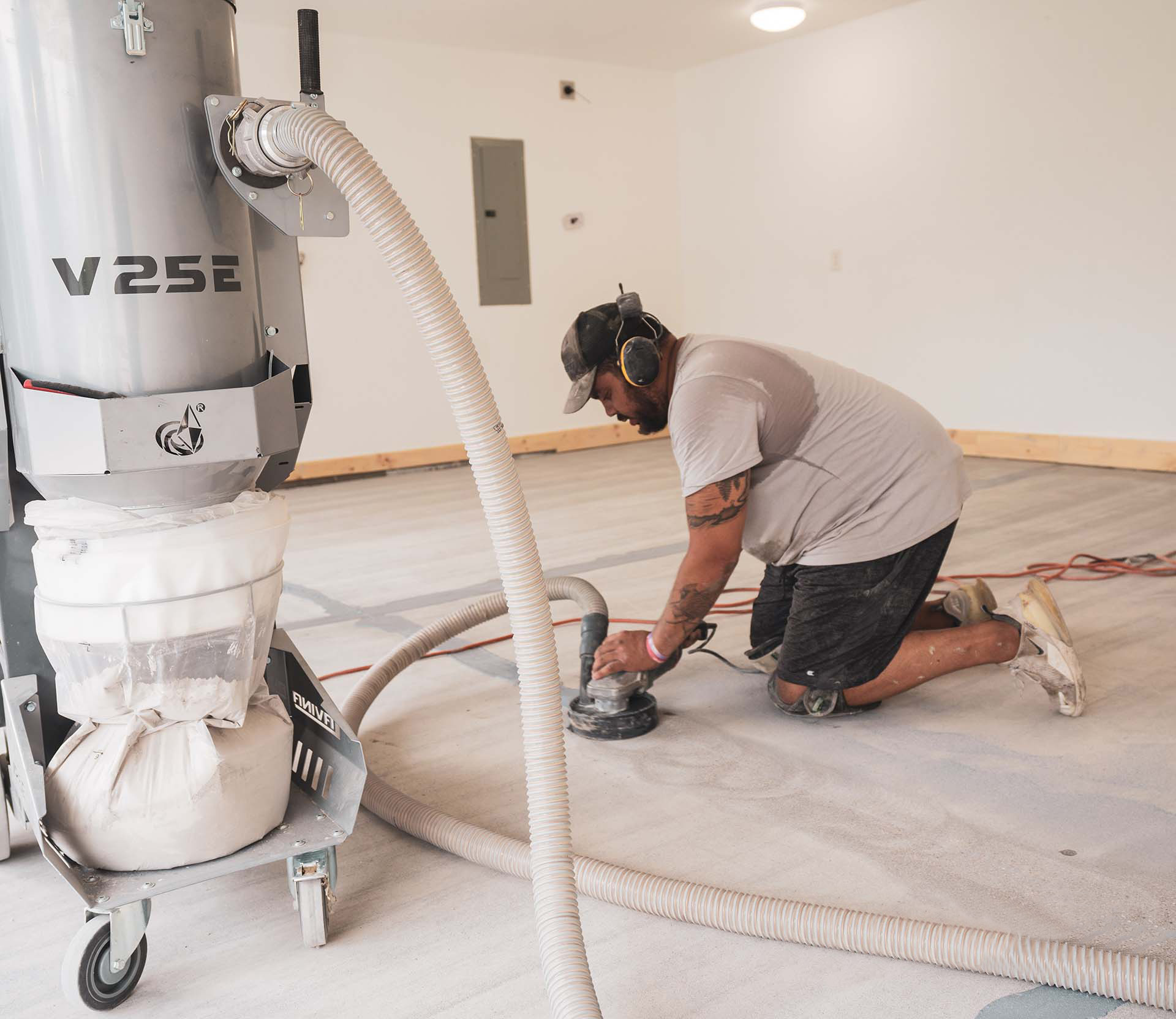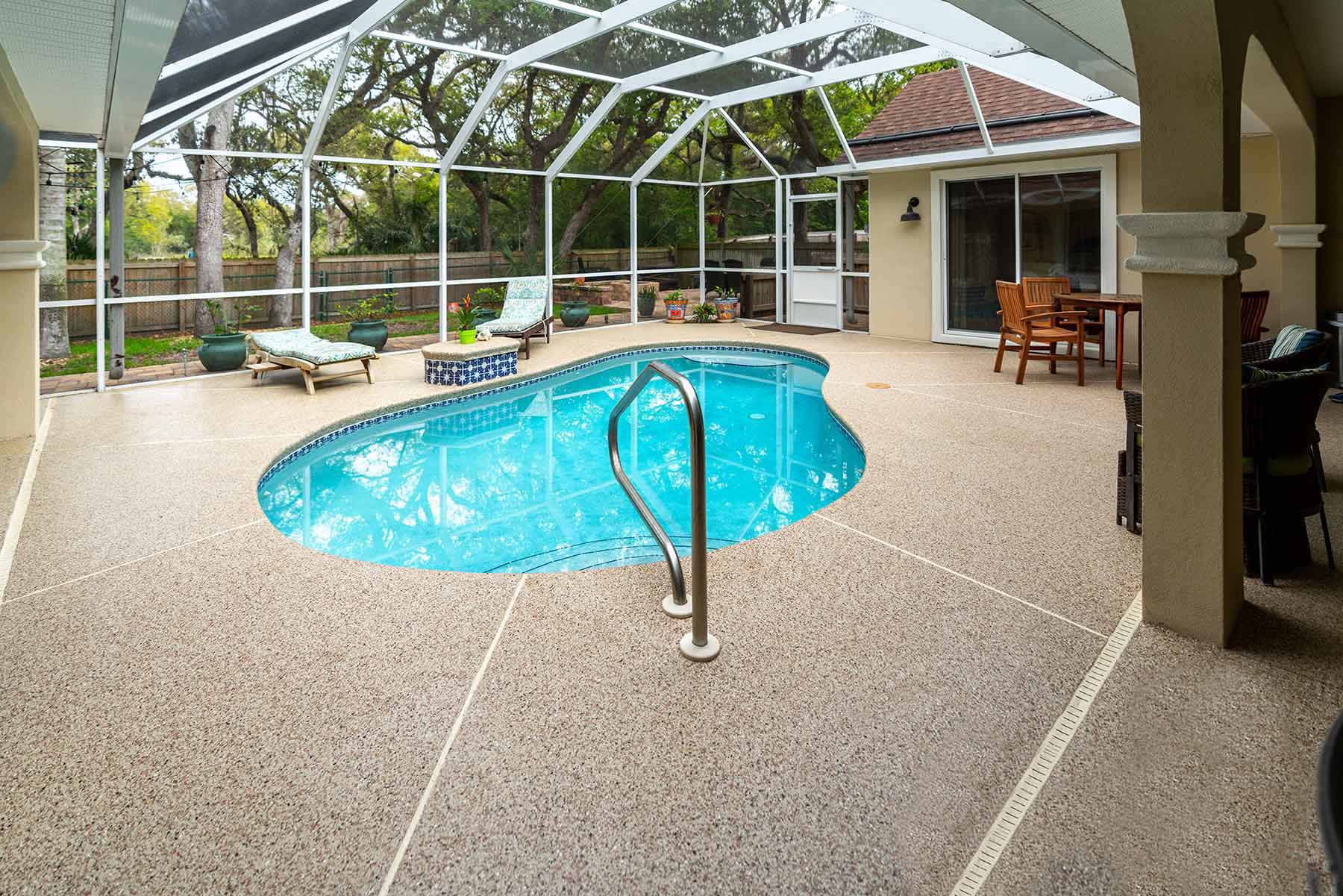 Choosing the Right Floor Coating
At Yellowstone Concrete Coatings, we have many different coating types, colors, and finishes to choose from so you can get a truly custom floor that stands up to even the harshest environments. To decide which is right for you, our expert installers offer free consultations to residents in Montana and Wyoming. Contact us to schedule yours today!