High-Performing Durability for Heavy Traffic
Our Montana company's polyurea floor coating system is scientifically formulated for strong adhesion and flexibility. We recommend this high-performing option because of its resistance to UV damage, chemical and abrasion resistance, ability to withstand freeze-thaw cycles, and custom-color designs. These are some of the most common places that we install polyurea floor coating systems in Montana and Wyoming:
Garage floors
Warehouse environments
Showrooms
Mechanical rooms
Production floors
Best for harsh or busy environments, our polyurea system is a great option to avoid splitting or cracking in these conditions. Experts have designed the polyurea coating with four durable layers.
Starting with the bottom layer, our Montana company's polyurea floor coating system is comprised of a single composition polyurea, a color coat, another polyurea layer, and a clear topcoat. The high build color coating comes in various color schemes that can be custom blended to match your home or business's style and décor.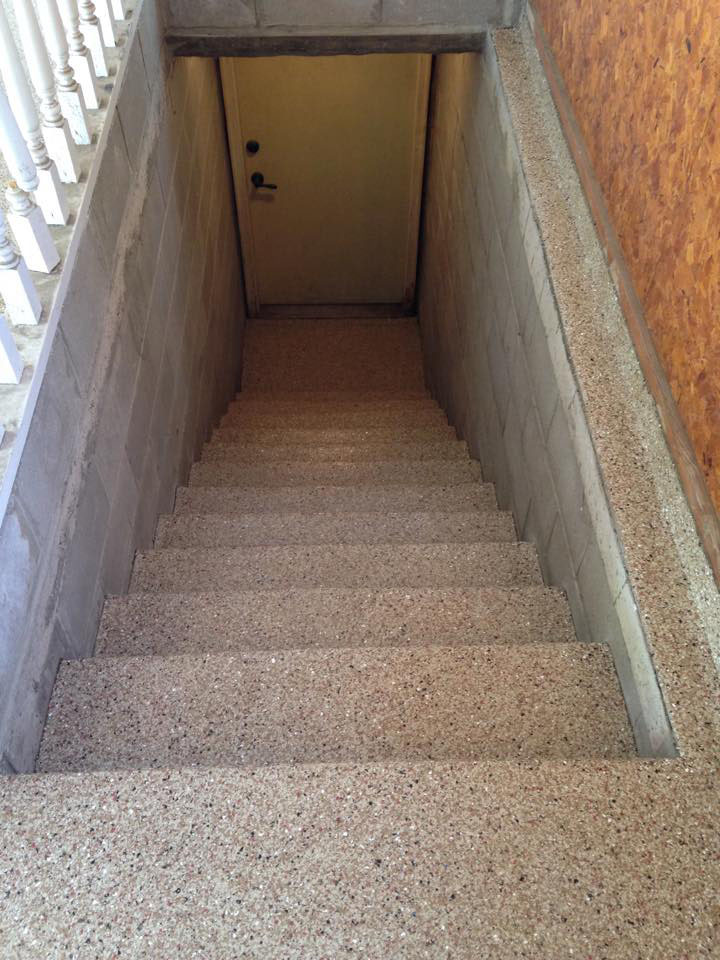 Want to Learn More About Our Polyurea System?
At Yellowstone Concrete Coatings, we provide only the best floor coating solutions for our customers in Wyoming and Montana, whether they need warehouse, showroom flooring, or anything else. Our polyurea system resists UV damage and withstands extreme temperatures.
If you're in the market for high-performing floor protection that can withstand extreme elements, reach out to our polyurea floor coating experts in Montana or Wyoming. We'll provide you with a free in-home consultation so we can help you decide if our polyurea system is the right solution for you.
Contact us today to schedule your free consultation.