Durable Concrete Coatings for Commercial Spaces in Montana and Wyoming
Concrete floor coatings are an excellent investment for commercial spaces with high-traffic areas. It's an affordable way to ensure that your business's floors last through years of impact and spillage. Car dealership showrooms, workshops, and even public restrooms stand up to way more wear and tear with a protective floor coating.
At Yellowstone Concrete Coatings, we know our commercial customers need solutions that are valuable, unobtrusive to guests, and cost-effective. Our commercial concrete coatings can meet all of those needs and then some. Our products can enhance and protect your hardest-working surfaces, from exterior to interior concrete, in as little as ONE DAY. Schedule a free consultation with one of our concrete specialists and learn more about investing in a custom concrete coating for your commercial space.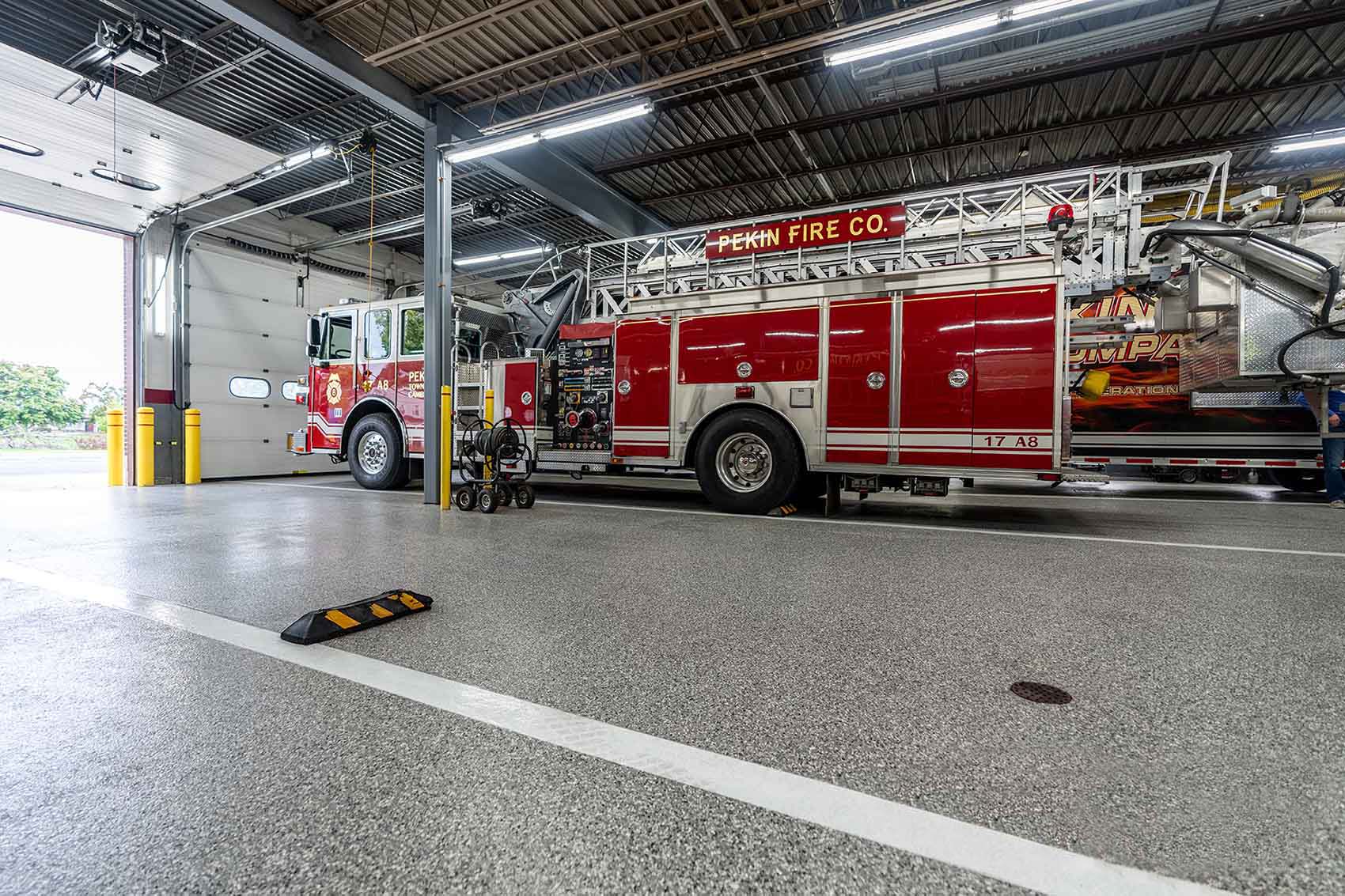 Benefits of Investing in a Custom Concrete Coating
At Yellowstone Concrete Coatings, we provide our customers with the best coating solutions available. Here's why every business owner should invest in the protection of a concrete coating:
Durability: Our polyurea coating is 4X stronger than traditional epoxy solutions. They won't chip, peel, or delaminate.
Clean: This product doesn't stain or absorb odors. Plus, it's incredibly easy to clean!
Slip-Resistant: Our coatings are slip-resistant, so you know your team is safe.
Fast Installation: We know your time is valuable. Therefore, we work quickly and efficiently to minimize the impact on your operations and meet your deadlines.
Customizable Designs: The appearance of your space is important! We offer a multitude of color and style options to suit your design preferences.
Low Maintenance: Unlike other options, our products don't need to be reapplied or treated every few years.
What Can We Coat?
Our team can install floor coatings on any commercial concrete, from workshops to locker rooms. These are a few popular types of commercial floors that we safeguard with Yellowstone Concrete Coatings:
Customize Your Concrete Coating
Every space has its own unique flooring needs. That's why we offer a complete line of floor coating systems to select from, matching each system's features to your specific flooring needs. Selecting the perfect style is easy with all our different colors and finishes. You can choose a color to match your current décor or design a whole new look by creating a custom color option.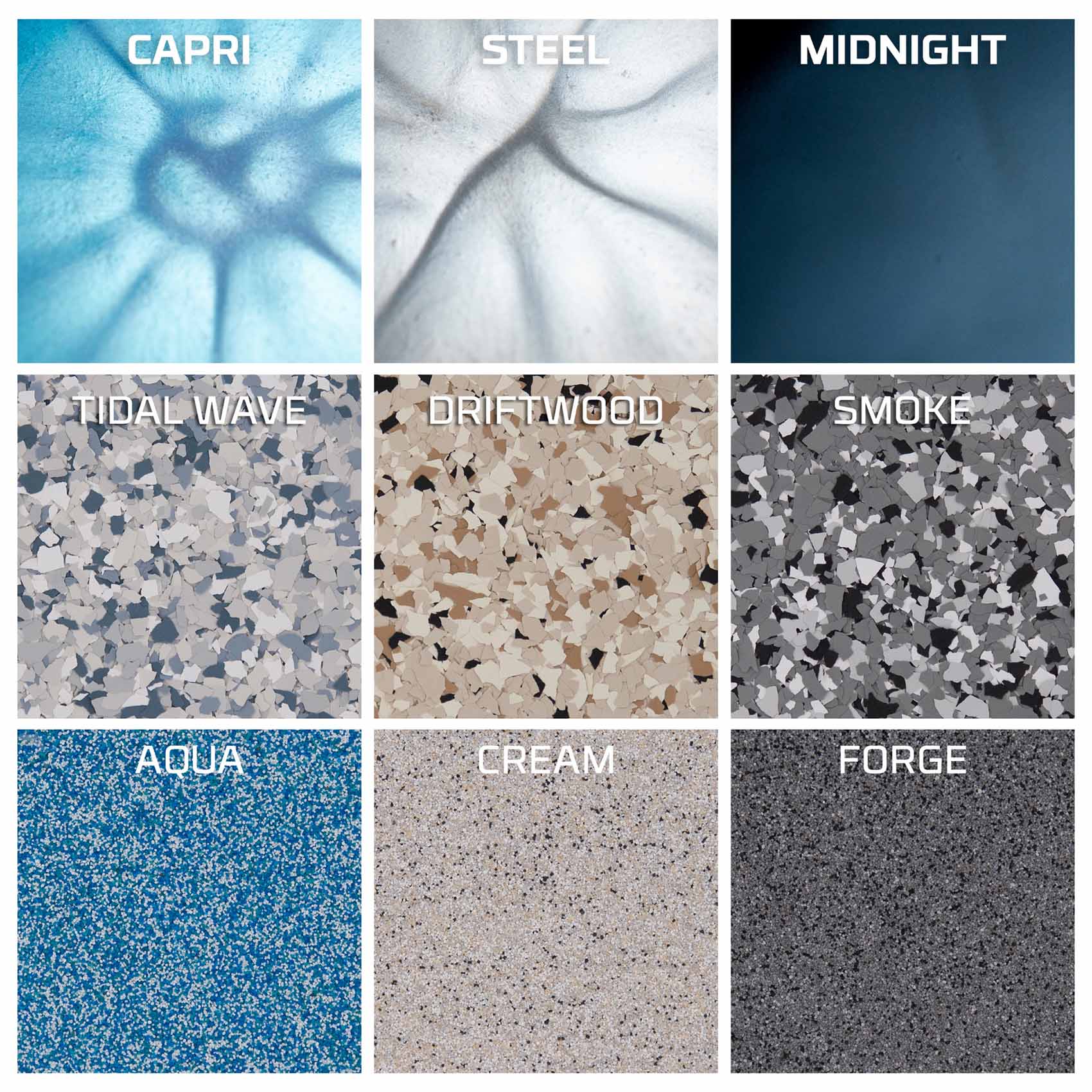 Expert Installations
At Yellowstone, we pride ourselves on our professional installation technique. Our expertly developed method sets us apart from standard epoxy jobs or DIY solutions. To ensure that your floors are flawless and stand up to whatever commercial environment you need them for, we clean, repair, and prep your concrete professionally before applying your coating.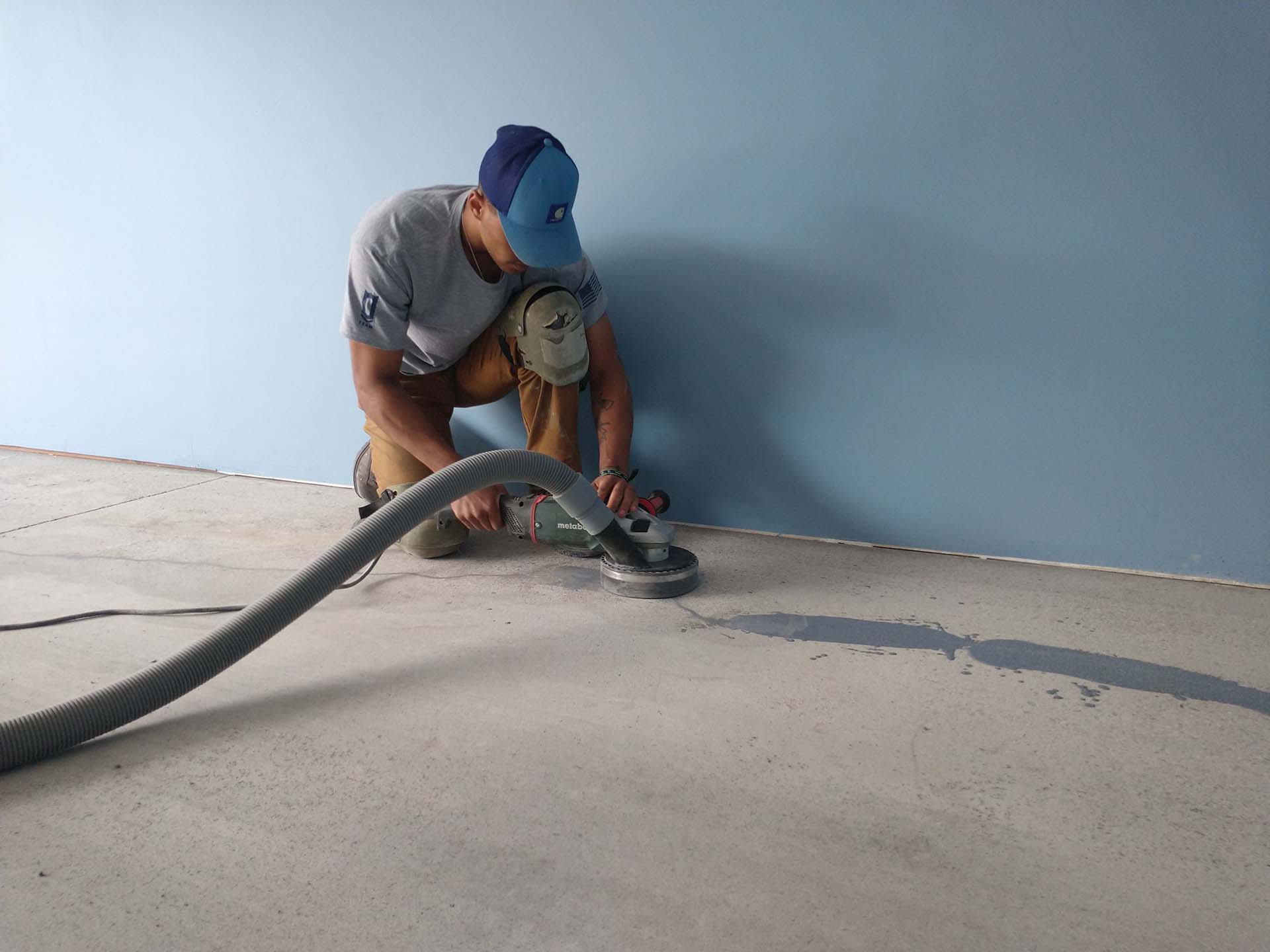 Schedule a Free Commercial Inspection
Protect your investment today. Meet with one of our Concrete Specialists. We can assess your flooring needs to help you find the system and style that's perfect for your commercial space.
Contact us today to schedule your free commercial estimate.