Benefits of Epoxy Floor Coating
Equipped with all the great benefits our floor coating systems offer, epoxy is resilient and appealing. We recommend our epoxy flooring option because of its:
The Yellowstone Concrete Coatings epoxy system is a cost-effective option for protection. This epoxy is expertly designed to bring more durability to floors than traditional epoxy coatings at the same budget price.
The epoxy floors are made up of three different layers. Starting with the bottom layer, it's comprised of a low viscosity two-part epoxy, a high build color coat, and a polyurea or urethane topcoat. The high build color coating comes in various color schemes that can be custom blended to match your interior.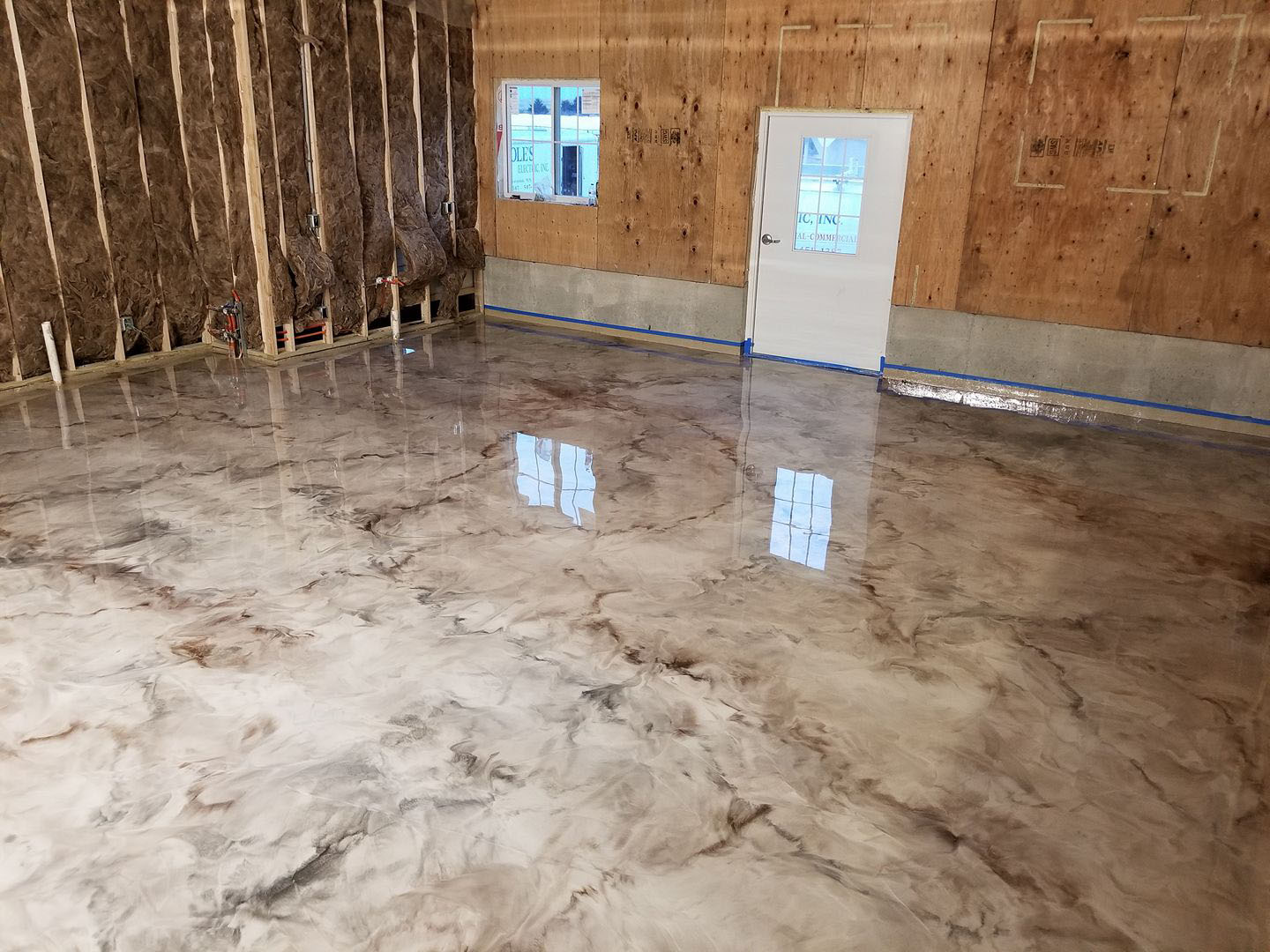 See How Epoxy Works for Your Floors
If you're in the market for a budget-friendly floor coating option, reach out to our experts in Montana or Wyoming. We'll provide you with a free in-home consultation and help you decide if our epoxy system is the right solution for you.
Contact us today to schedule your free consultation.