One-Day Garage Floor Coating Company Serving Montana and Wyoming
One of the hardest working areas in most homes is the garage. Your garage floor faces a lot of wear and tear, from oil or chemical spills to tire wear to muddy shoes or equipment. That's a lot for your garage to withstand! The permanent protection of a concrete coating is critical to the longevity and durability of your garage floor.
Our floor coatings will transform your garage into a stylish and functional space that you'll love and enjoy for years to come! Our garage floor coating company in Montana installs concrete coatings that are scientifically engineered to withstand the tests of time. With the protection of Yellowstone Concrete Coatings, you can take your garage to the next level!
Even in harsh environments, chemical spills will not penetrate your garage coating. Your garage floor is safe to perform any project on.
Whatever you use your garage for, our floor coatings make it a safer place. Every one day garage floor installed by our Montana based contractors has a slip-resistant top layer.
Standard epoxy coatings have nothing on our garage floor coatings. Yellowstone systems provide higher, longer-lasting durability.
Installation takes as little as one day and stays. Our coatings chemically bond with your concrete, so it's not going anywhere.
Our one day garage floor installations in Montana don't disrupt your life - they install in one day and don't take long to cure. You'll be driving your new floor within 48 hours.
Won't Chip, Peel, or Delaminate
Our coatings are four times stronger than standard epoxy and chemically adhere to your concrete, which means zero chipping or peeling.
Industry-Leading Warranty
We're confident in the long-lasting durability our garage coatings provide for your floors. That's why every Yellowstone coating is backed by a 15-year warranty.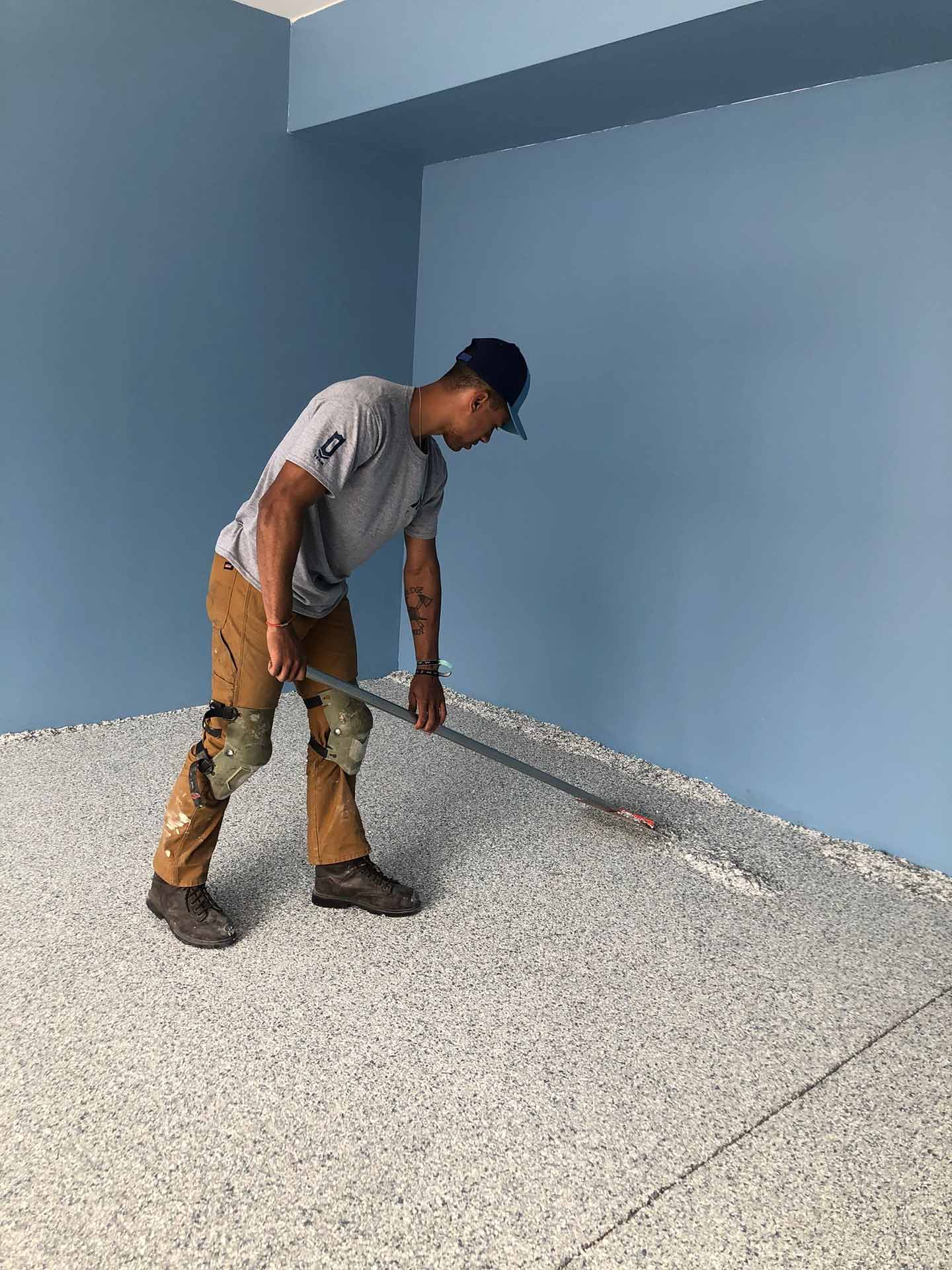 Not Just Another Epoxy
If you thought epoxy was the answer to garage floor protection, our Montana garage floor coating company has something even better. Our polyurea-based coatings transform your old, stained, cracked concrete into a floor you can show off. Boost curb appeal and permanently protect your floors with a simple, one-day coating installation.
Customize Your Garage's Aesthetic
Creating your perfect style is a breeze with our different colors and finishes. You can select a color to match your current décor or design a whole new look by creating a customized color option.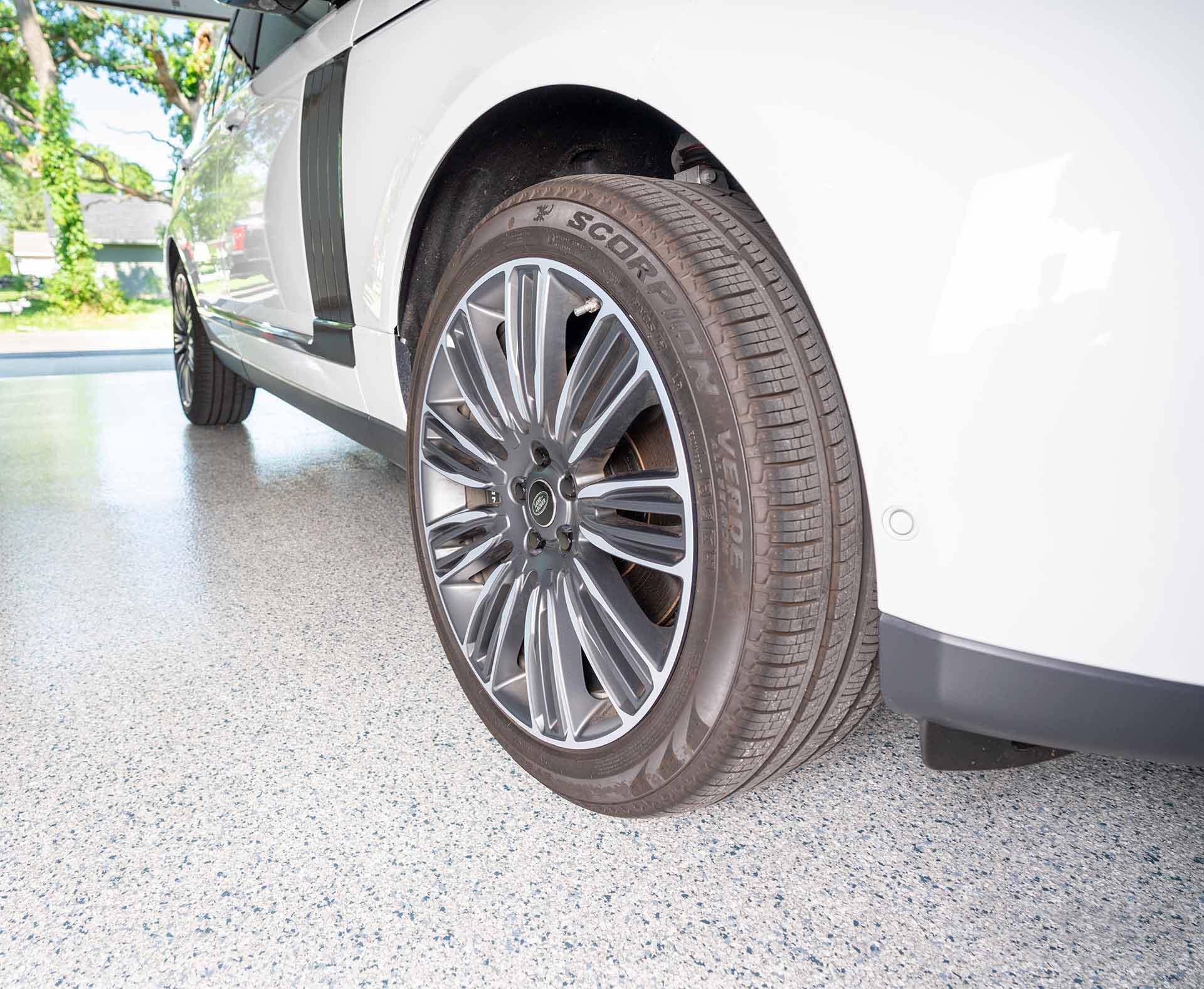 Get an Expert Installation
Part of what makes Yellowstone Concrete Coatings the best in the industry is our expert installation process. It's not enough to just slap a coating on your garage floor - we have a thorough method to ensure that every result is perfect.
Ready to Transform Your Garage in Just One Day?
If you're ready to upgrade your garage flooring, our Montana garage floor coating company is here to help. At Yellowstone Concrete Coatings, we believe homeowners should have all the information they need to make the best buying decision. We would be happy to answer any questions you may have about our one day garage floor installations in Montana, or any of our other products or services. Contact us today to schedule your free inspection, and one of our experts will help you find the perfect coating for your garage.