Epoxy Flooring & Concrete Sealing in Missoula
If you own a warehouse, factory, or simply enjoy working in your garage, you know just how much wear and tear your concrete surfaces can sustain. Damaged concrete not only looks bad but also can cause hazards. Thankfully, there are solutions that can help protect your patios, garage floors, and walkways in Missoula. With epoxy flooring and concrete sealing services from Yellowstone, you can keep your concrete surfaces looking great for years to come. 
These coatings not only add a layer of protection against impact and the elements but also give your surfaces a polished finish that's easy to clean and maintain. Don't let your concrete sustain unnecessary damage—invest in a high-quality epoxy garage floor or concrete sealing solution for your Missoula property from Yellowstone today!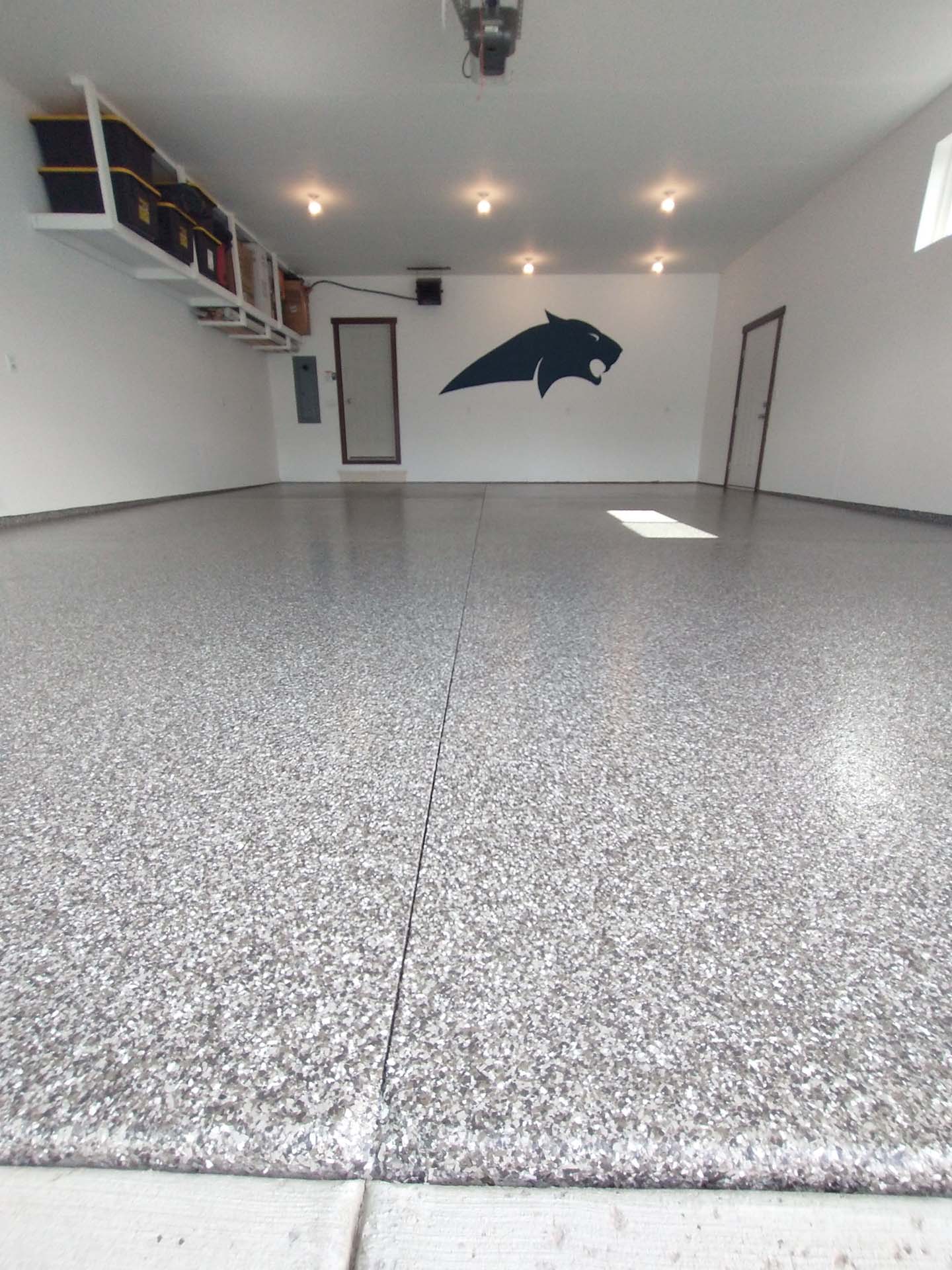 The Yellowstone Difference
At Yellowstone, our final product hinges on the critical first step of preparation. Our approach to concrete preparation usually depends on the state of the existing floor. When dealing with rough or uneven surfaces, we rely on concrete grinders, taking care to fill and level any cracks or irregularities. Through the grinding process, we create open pores, providing a surface that will properly bond with the epoxy. Additionally, we meticulously wash, degrease, and remove any stubborn debris, ensuring a smooth and level finished product. With Yellowstone Concrete Coatings, you also get plenty more value, including:
More Than Just Epoxy Garage Floors in Missoula
While epoxy concrete coatings aren't just for garages—they are great options to restore any concrete surface. With the right concrete sealing products, you can give your Missoula, MT space a fresh new look that will last for years to come. Here in Montana, we offer our clients premium quality concrete coating systems that can transform any ugly and cracked concrete into something beautiful and functional. Transform any of the following floors from drab to fab with our concrete floor coating solutions:
Pool decks
Laundry rooms
Basement floors
Patios and porches
Walkways
Customize Your Concrete Coating
Our team of experts understands that not every space is created equal. That's why we offer a complete line of floor coating systems that are specifically matched to your unique flooring needs. Whether your Missoula home needs an epoxy garage floor or concrete sealing coat for a patio, we have the skills and experience to get the job done right. 
Plus, with our wide range of colors and finishes, floor sealing has never been more customizable. From neutral tones to bold hues, you can find the perfect match for your current décor or create a brand-new look with our custom color options. And if you're looking for durability and protection for your Missoula property, our epoxy garage floor coating is just what you need. Not only will it seal your floors and prevent any potential damage, but it also provides a sleek and modern finish that will elevate your space. So whether you're renovating your home or updating your garage, we've got you covered with the best floor sealing solutions.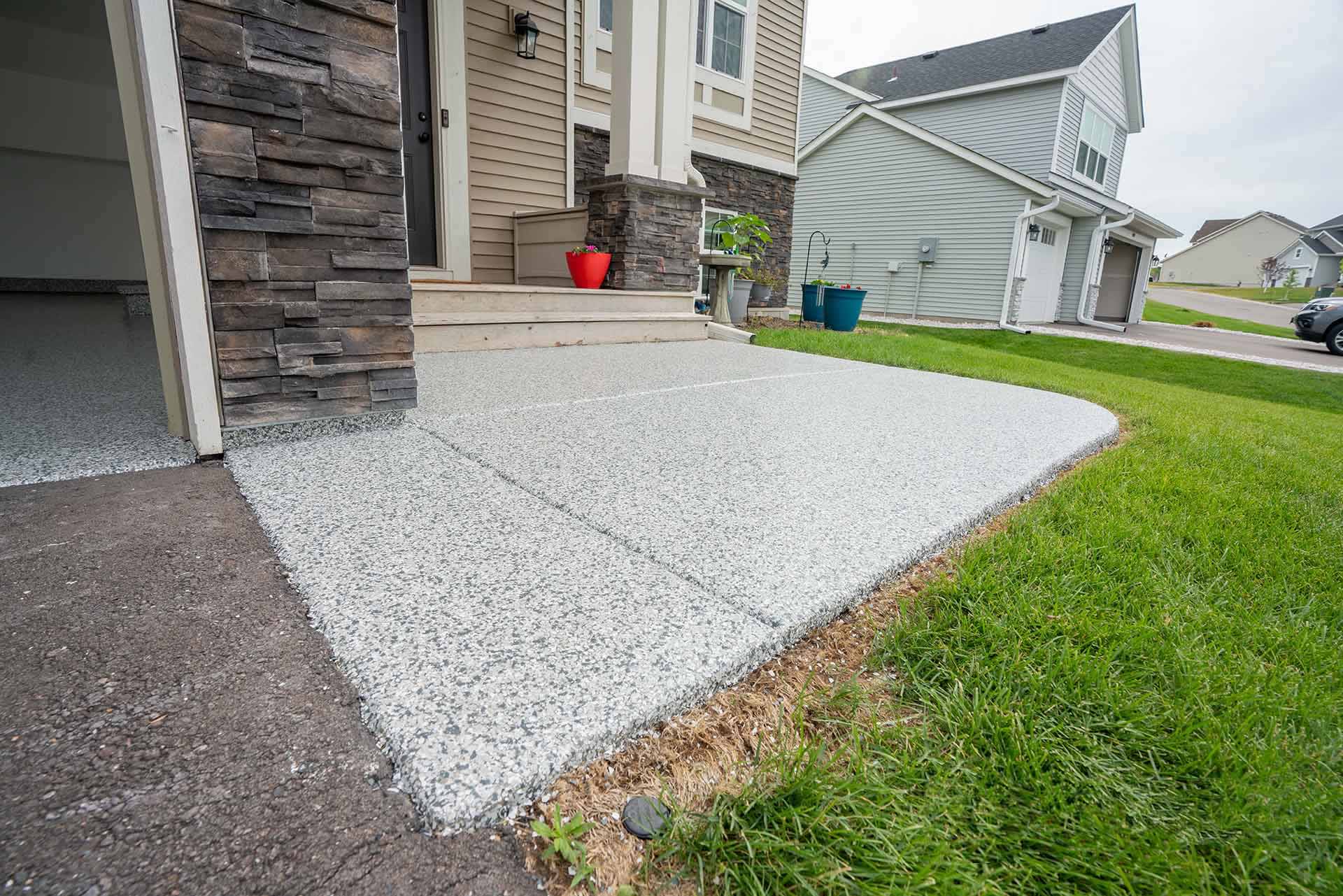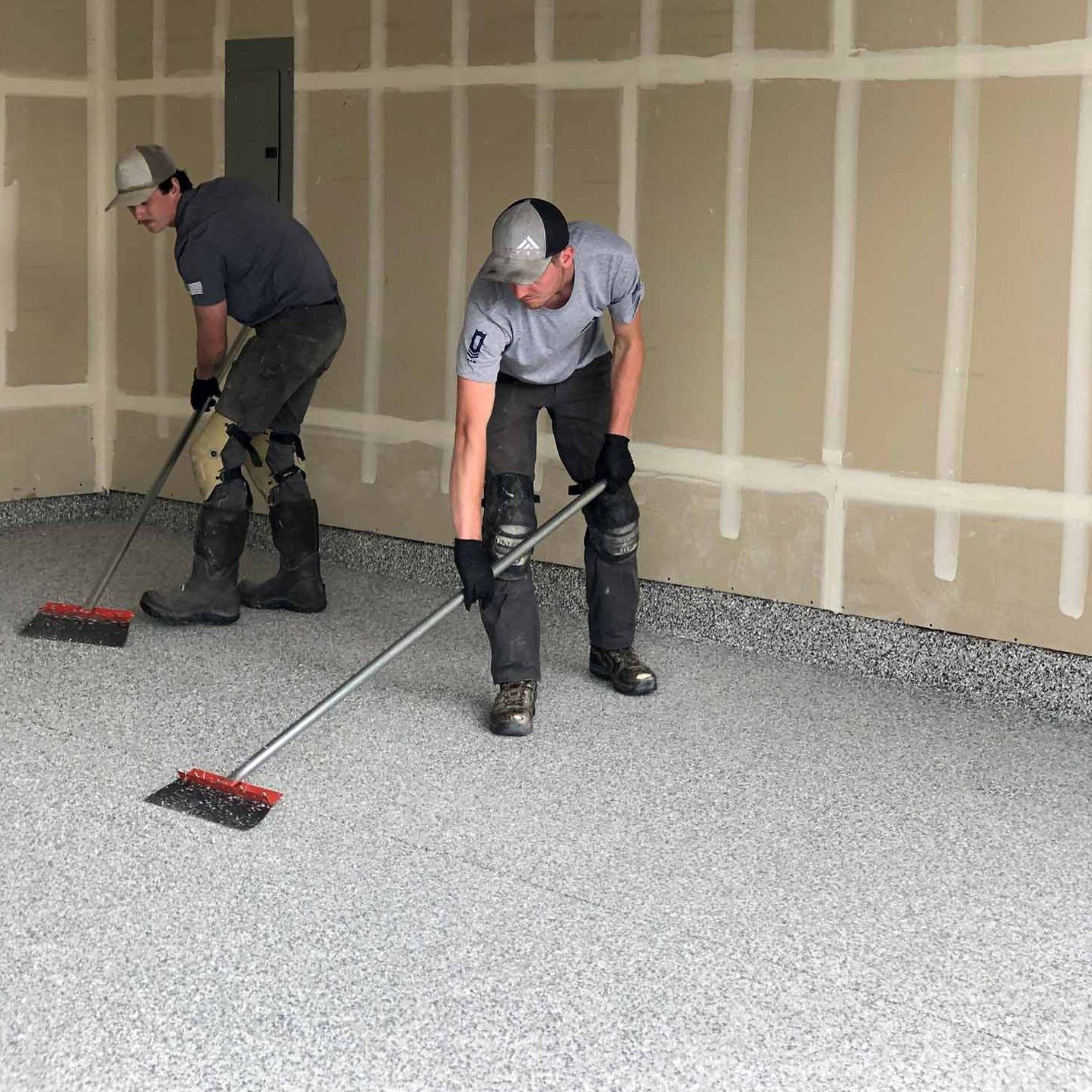 How It Works
At Yellowstone, we take extra care in testing and analyzing the concrete surface before we start applying the coating. Before we can determine a reasonable timeframe for the project, we must take several factors into account. These include the size of the space, the weight of the objects being used, and whether the environment allows the epoxy to dry at a normal rate.
Because of these variables, there is no standard timetable for when your floor in Missoula, MT will be ready. Our epoxy flooring and concrete sealing team will give you an estimated timeframe based on your unique situation, but it is critical to wait until the epoxy is fully dry before moving furniture or materials onto the floor.  If the floor still feels sticky to the touch, we advise waiting before moving anything onto it.
Schedule a Free Estimate in Missoula
Yellowstone's epoxy garage floors and concrete sealing services can protect any Missoula, MT concrete surface from spills, stains, and other damage. And the best part is that you can choose from a range of systems and styles to suit your needs. From a sleek, modern look to something more traditional, our experts will help you pick the perfect solution for your space. Schedule a free inspection today and let us help you give your space a makeover with stunning, professionally finished floors!
Everyone was easy to work with, easy to talk to & that means a lot to me.
Aleva