Bozeman, MT Epoxy Floor Coating & Sealing
To keep your garage floors, patios, and walkways looking their best, it's important to protect them from wear and tear over time. One great solution is to invest in an epoxy concrete coating or floor sealing service for your Bozeman property. Epoxy garage floor coating can help prevent damage caused by oil changes, impact from vehicles or equipment, and harsh weather elements. With the right coating or sealing, you can extend the lifespan of your concrete surfaces while also enhancing their overall appearance. So, don't let unnecessary damage take its toll—consider investing in a durable coating or sealing for your concrete surfaces today!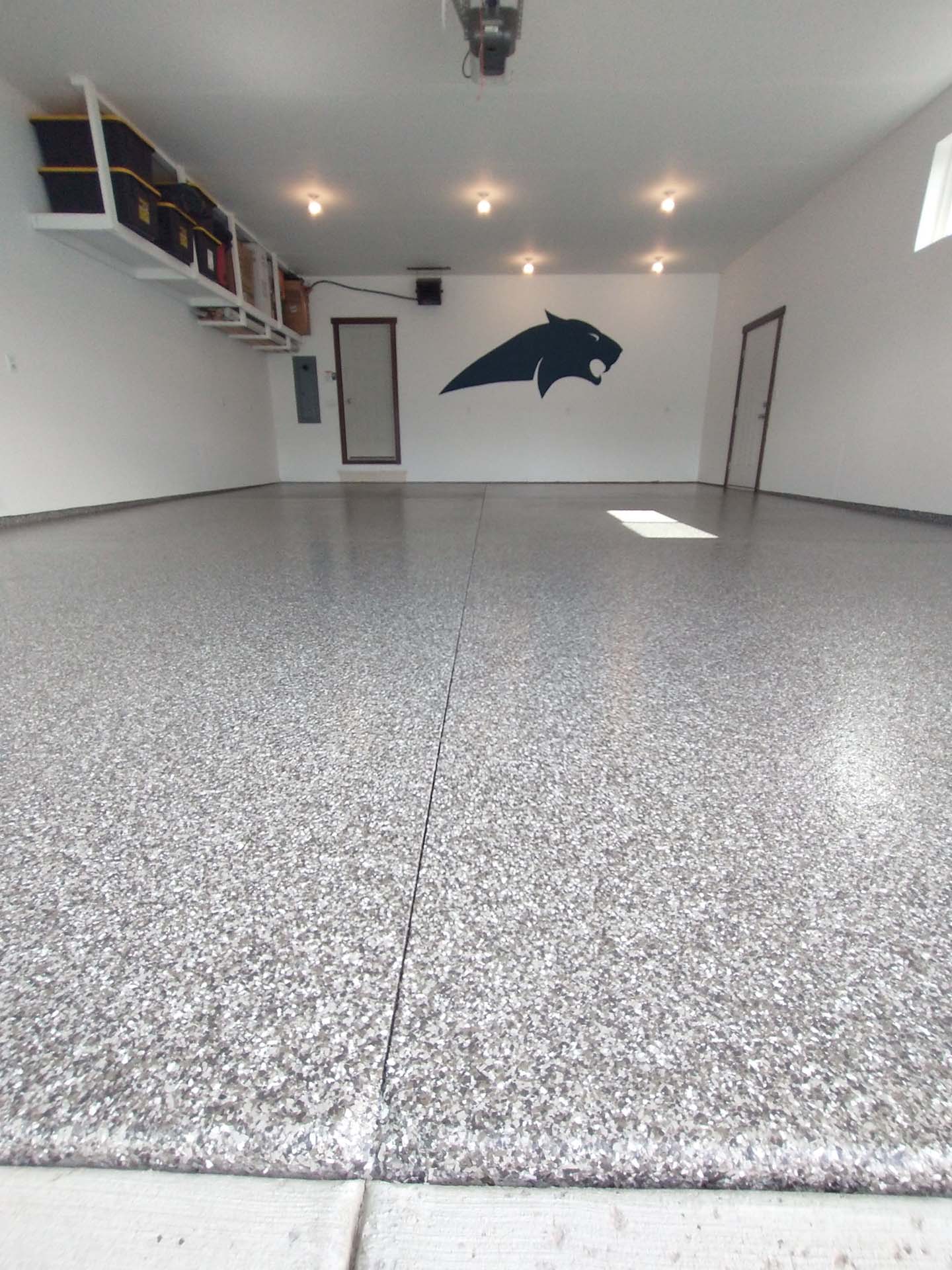 The Yellowstone Concrete Coatings Difference
Looking for a way to upgrade your garage in Bozeman? Look no further than an epoxy garage floor coating! Not only will it look sleek and stylish, but it will also protect your concrete from various elements such as chemicals, stains, salt, and even freeze-thaw cycles. Here are just a few examples that set our products apart from others in the concrete floor coating industry:
Our Coatings Are For More Than Just Garages
Our concrete floor coating and floor sealing products are second to none in Montana. We take pride in providing our customers with the highest quality coating systems that will transform stained, cracked concrete into a beautiful and durable surface. Our products are leading the industry because we understand the importance of delivering exceptional results that last. We use only the best materials and techniques to ensure that your concrete floors are protected for years to come. If you're looking for a reliable and effective way to improve your concrete floors, look no further than our top-of-the-line coatings and sealants. Here are several areas that we can safeguard around your home with Yellowstone Concrete Coatings:
Pool decks
Laundry rooms
Basement floors
Patios and porches
Walkways
Garage floors
Customize Your Concrete Coating
Our complete line of floor coating systems is designed to cater to every space's unique flooring needs. Whether it's a patio, pool deck, or garage floor, we have the perfect solution for homeowners in Bozeman. Our epoxy garage floor coatings are not only durable but also visually appealing, ensuring that your floors stay protected while looking great. In addition to our epoxy garage floor coatings, our team also offers Bozeman homeowners floor sealing services that help extend the life of your floors and keep them looking like new.
Once you've chosen the perfect style for your flooring, it's important to protect it with floor sealing. A popular option for garage floors in Bozeman is an epoxy garage floor coating. Not only does it provide a durable and long-lasting finish, but it also adds a sleek and modern look to your space. By selecting the right color and finish, you can create a cohesive design that enhances the overall aesthetic of your garage. So whether you're looking to upgrade your current flooring or start from scratch, consider an epoxy garage floor coating and take advantage of its many benefits.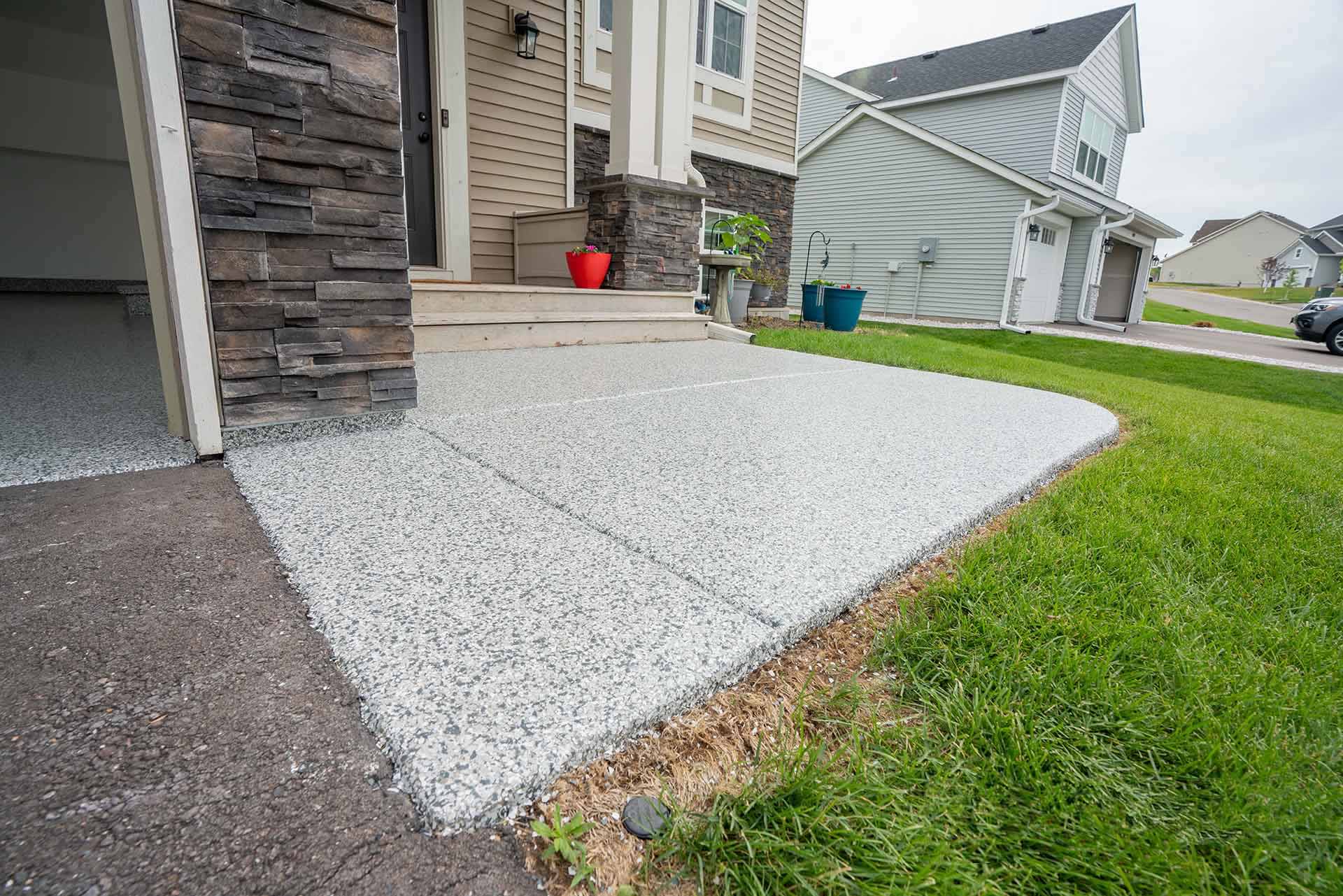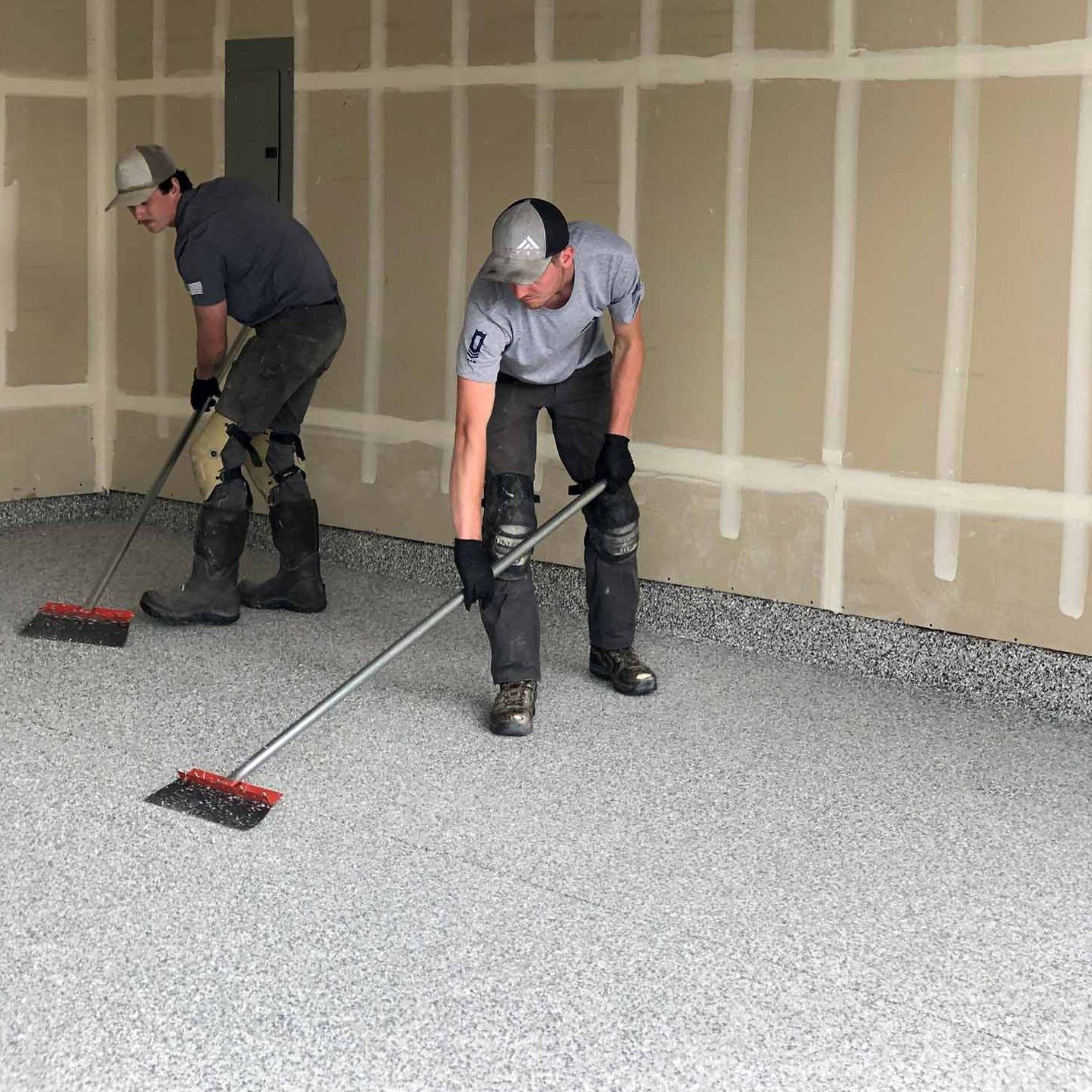 How It Works
Our residential concrete coatings are expertly installed using a thorough surface preparation method and testing for essential factors like moisture content and hardness. This attention to detail is what sets us apart because we ensure every project we take on produces great results. Trust us to transform your concrete floors into stunning and durable surfaces that will last for many years to come.
Schedule a Free Estimate in Bozeman
Whether you have a garage, basement, or any other concrete floors in your home, protecting them is essential. Our team of experts will work with you to choose a system and style that best fits your needs, ensuring that your floors are protected and look great. Schedule your free inspection today and take the first step toward more beautiful and functional concrete floors!
Everyone was easy to work with, easy to talk to & that means a lot to me.
Aleva