Durable Concrete Coatings for Residential Spaces in Montana and Wyoming
To protect your patios, walkways, and garage floors from wear and tear, consider applying a patio concrete coating or floor sealant. With these protective measures in place, you can prevent unnecessary damage from vehicles or equipment, oil changes, and even weather. A patio concrete coating not only adds an extra layer of protection but also enhances the appearance of your outdoor space. Similarly, floor sealing can help to extend the lifespan of your concrete and prevent costly repairs in the future. Don't let wear and tear take a toll on your concrete surfaces—invest in quality patio concrete coating or floor sealing services in Billings today!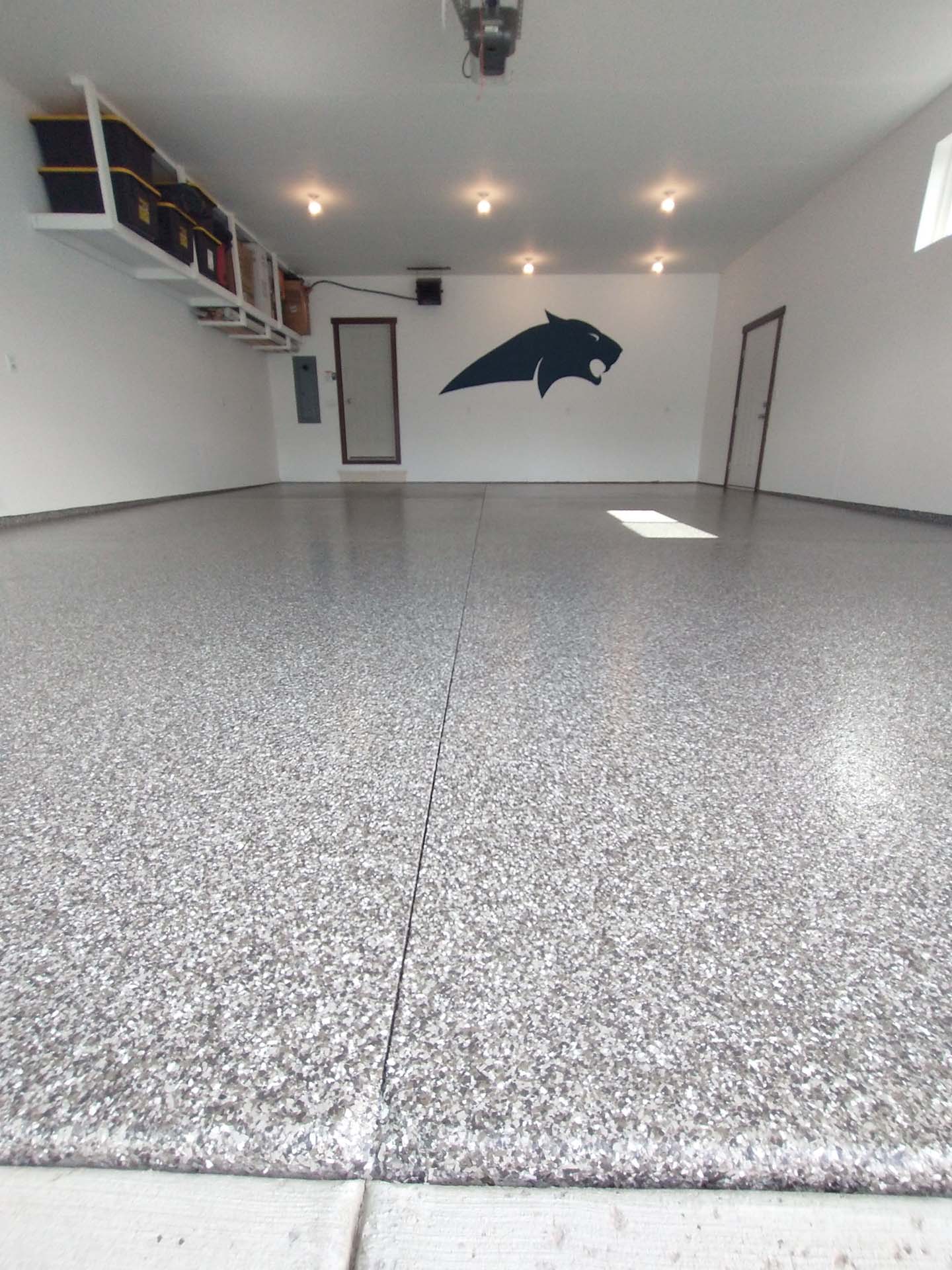 The Yellowstone Concrete Coatings Difference
Looking to elevate the look of your garage floors in Billings with epoxy garage floor coating? Say goodbye to the drab, dingy concrete floors, and hello to a sleek, stylish new floor! But, hold on—before you dive into this exciting renovation project, it's important to remember that concrete is quite porous. You don't want all that hard work to go to waste by leaving your new floors vulnerable to chemicals, stains, salt, and freeze-thaw cycles. That's where Yellowstone Concrete Coatings, a top-notch concrete sealing company serving Billings, comes in. With our custom coating services, we can protect your floors from environmental damage and provide long-term durability.
Our Coatings Are For More Than Just Garages
So, if you're in Montana and you're tired of looking at your stained, cracked concrete floors, we've got you covered. Our concrete floor coating products are the best in the business, and they'll leave your floors looking better than new. Not only do our coatings provide a beautiful finish, but they also seal your floors to prevent any future damage. You won't find a better floor-sealing solution anywhere else. Trust us—we're the experts in concrete coating systems.
Garage floors
Patios and porches
Walkways
Basement floors
Pool decks
Laundry rooms
Customize Your Concrete Coating
If you're someone who takes pride in their home, then you know that each space has specific flooring needs. Whether it's the high-traffic areas of your kitchen or the heavy-duty demands of your garage, it's important to have a flooring system that can keep up with your lifestyle. That's why our team is proud to offer a complete line of floor coating systems that are matched to your unique flooring needs. Looking for an epoxy garage floor that can withstand oil spills and heavy machinery? We've got you covered. Need floor sealing services to protect your hardwood floors from moisture and scratches? We can do that too. Whatever your flooring needs may be, our team of experts is here to help you find the perfect solution.
When it comes to floor sealing or epoxy garage floor coatings in Billings, selecting the ideal aesthetic can make a huge difference. Fortunately, with the variety of colors and finishes available, finding the right one has never been easier. You can go for a classic look by choosing a color that matches your current décor or you can get creative and create an entirely new look with a custom color option. So, if you're looking for the best way to make your floors stand out, let us help you choose the perfect style and finish that suits your needs.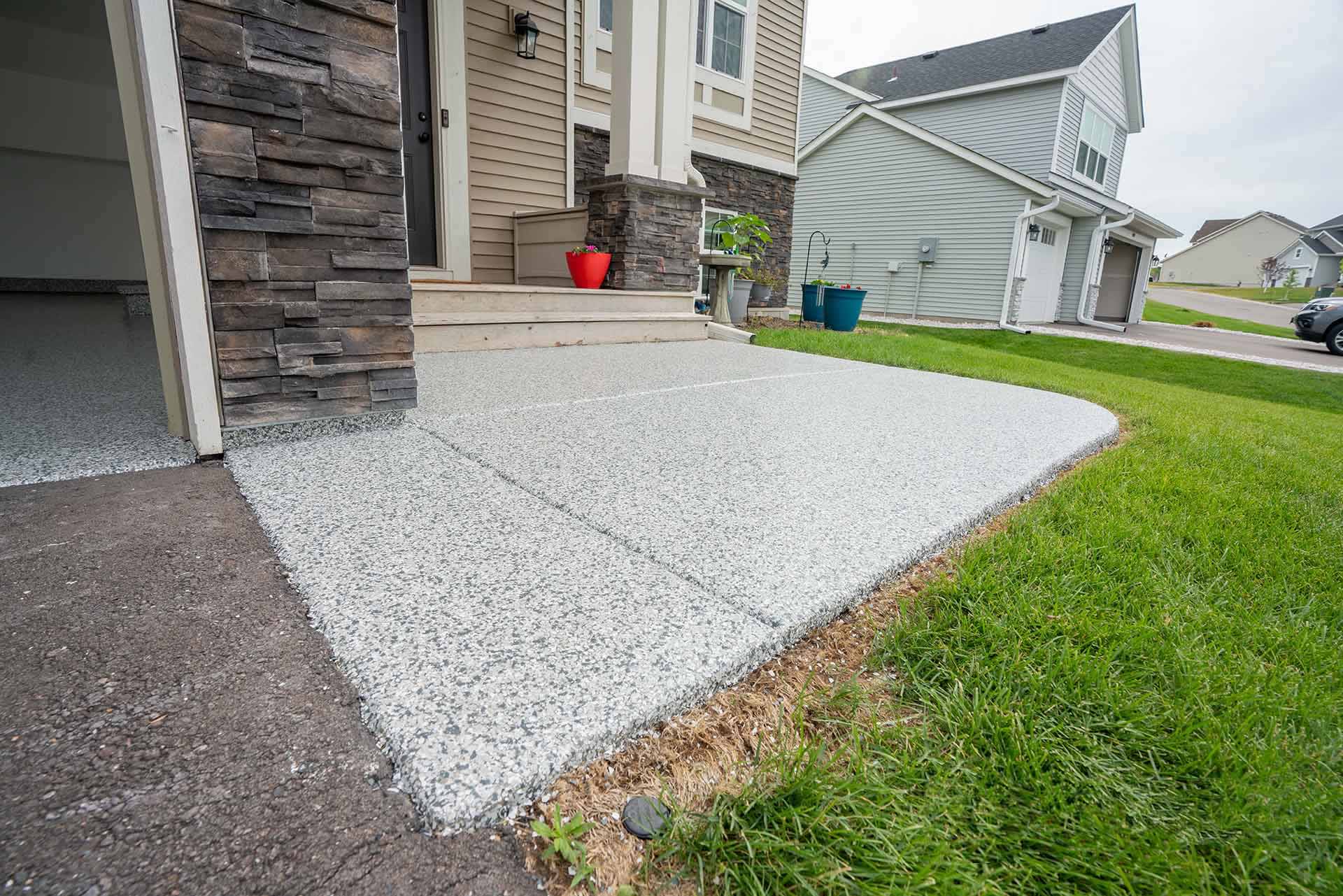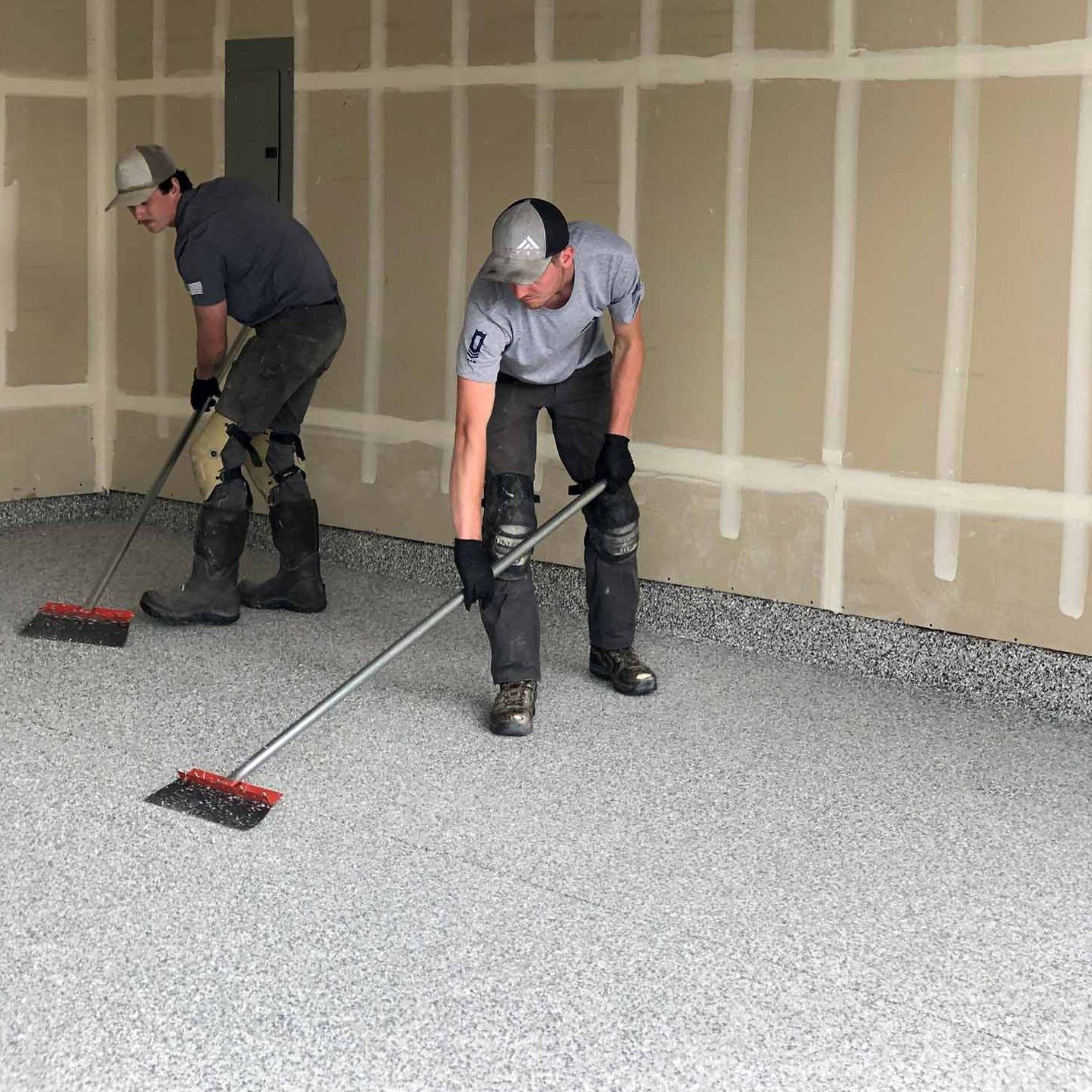 How It Works
When it comes to warehouse flooring, epoxy flooring has emerged as a popular choice due to its durability and resilience. However, the key to achieving flawless results lies in the surface preparation method and testing of the concrete. With our expertise, our team ensures that every project receives proper testing for factors such as moisture content and hardness, resulting in a long-lasting epoxy floor. Whether you're looking to renovate your warehouse or install new flooring, trust Yellowstone Concrete Coatings to deliver high-quality results that will meet or surpass your expectations.
Schedule a Free Estimate
If you're tired of looking at your dull and dirty concrete floors, it's time to take action. With our epoxy garage floor coating and floor sealing services in Billings, we can help protect your floors while giving them a stylish makeover. Our experienced team offers free inspections to assess the condition of your floors and recommend the best system for your needs. Whether you're looking for a durable coating for your garage or a sleek finish for your living room, we can help. Contact us today to schedule your free inspection and quote and get started transforming your concrete floors!
Everyone was easy to work with, easy to talk to & that means a lot to me.
Aleva