Thank You 
Thank you for scheduling service with Yellowstone Concrete Coatings. We are looking forward to working with you. Yellowstone Concrete Coatings is committed to providing superior service and quality. All of our coating systems are expertly designed for strength, longevity, and customization and are applied with a thorough, professional installation process. Our installation experts know that flawless results mean taking every step necessary to properly prep your concrete before applying your coating. We don't just slap on a quick fix - our coating systems and strategic application methods are made to last. 
We Stand Behind Our Work
We are confident in every solution we install, because our team has the experience and training to do it right, whatever it takes. We're so confident, in fact, we offer a warranty the is virtually unmatch in the region. We want you to be happy with the results, and the warranty is there to give you peace of mind for years to come. After all, if you're happy, you're likely to tell a friend or relative about your experience. And that's how we've proven our business for almost ten years. 
Same Day Savings
Save 5%
Finalizing the details and scheduling an Installation date during your appointment allows us to be more efficient.  These efficiencies save our company money and we're happy to pass those savings along to you.
To receive your discount, save this page and present it to your Design Specialist at your appointment. Preparation is Key
There are two significant differences between DIY floor coatings and Yellowstone Concrete Coatings: The product and the professional application process. Not only are our high-quality Concrete Coating Systems designed to last, but they're also intended to be strategically applied by a trained expert.
1. Smooth
First and foremost, we need to make sure the surface of your concrete is clean and smooth. We'll use grinders to remove any previous coatings, dust, or debris from your concrete and create a smooth, raw surface.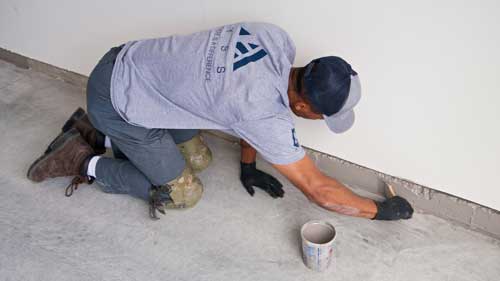 2. Repair
Floor coatings cannot be applied properly if there are damages to your concrete. We'll use our high-quality concrete repair solutions to fix any cracks and make sure your floor is even.
3. Basecoat
A key feature of our floor coating system is that they are applied in layers. This is what gives them the extreme durability and protective capabilities they have. After smoothing and repairing your floor, we will apply the very first priming layer to ensure adhesion: polyurea.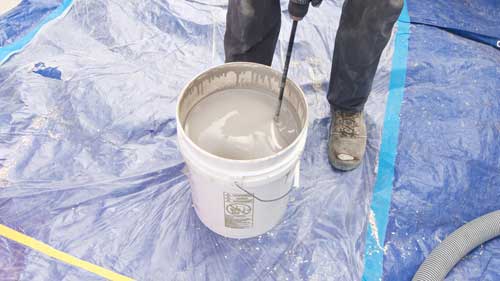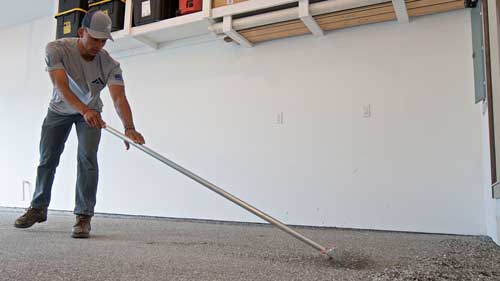 4. Broadcast Flakes
After the polyurea base coat is applied, we add your chosen color chips to the floor evenly. You can choose custom colors, even mixed colors, to create the look you want for your space.
5. Scrape the Flakes
Once the color chips are placed on top of the base coat, the base will cure. When everything is hardened, we'll then scrape off any loose flakes and clean the surface again to make sure it's even and ready for the next coat.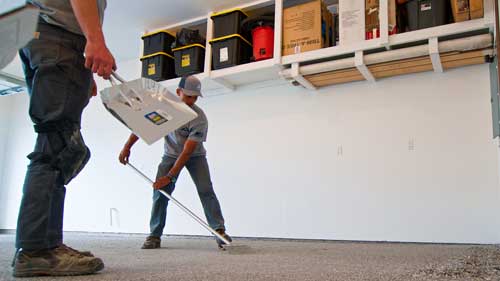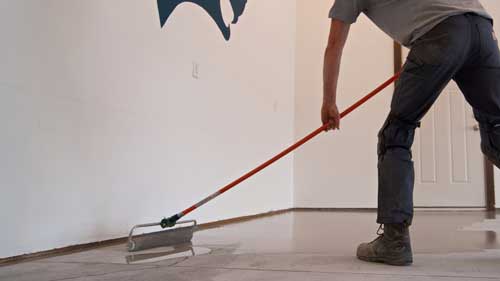 6. Clear Coat
The final layer of polyurea coating is our clear coat. This layer serves as a non-slip protectant that keeps your new floor safe from scuffs, impact, high traffic, and even chemical spills.
7. Enjoy Your Floors
Walk on your floor within 24 hours,drive on it within 72 hours, and enjoy it through the years.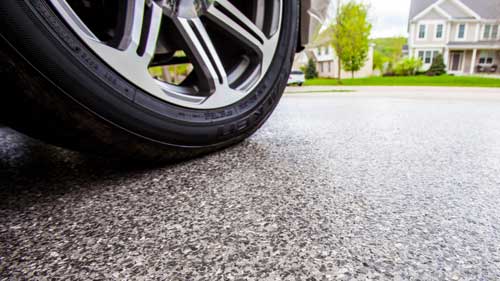 Concrete Coating FAQs
Are these concrete coatings the same as epoxy?
Actually, they're better. Our Concrete Coatings are layered with innovatively engineered materials that are more durable than traditional epoxy floors. Call our Montana based team to learn more!
How much do concrete coatings cost?
This is a tricky question. To give you a genuine cost estimate, we need to know about many different factors. Things like square footage, customizations, and the amount of prep work we need to do all need to be considered to give an accurate estimate. You can read more about the costs of our concrete coatings here.
How long does the installation process take?
Installations can be done in as little as one day. You'll have full use of your new floors in 24 hours.
Are the coatings covered by a warranty?
Yes! Our coatings are engineered to last. We back them up with a 15-year warranty.
Can you coat outdoor spaces?
Absolutely! Our coatings are designed to work in both indoor and outdoor environments. Want to make your pool deck slip-resistant or have a work area you need extra protection for? Our Montana concrete floor sealing company has the perfect solution for any outdoor concrete.
Can you coat damaged or previously coated concrete?
We sure can! A critical step in Yellowstone's expert installation method includes prepping and repairing your concrete's current condition. The process used by our concrete floor sealing company in Montana ensures that you get perfect, beautiful results with every installation.