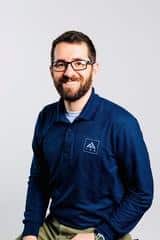 Meet Tim!
Before starting with YSS in April 2019, Tim owned and operated a small business, as well as worked for two non-profits on their executive staff dealing with customer relations and organizational operations.
His day to day position includes meeting and speaking with new people every day, trying to help them have and build healthy homes. What he likes most about his job is that he gets to meet people and help them solve their problems.
When Tim isn't working he likes to fish, hunt, hike, and spend time with his family.