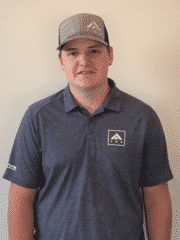 Meet Gavin!
Gavin joins our team all the way from Louisiana! Before he started here with us, he was working as a deck hand for an offshore fishing charter. He brings with him experience as an operator for the coast guard and has his captain's license.
What he enjoys the most about working here at YSS, is that he gets to travel around Montana and appreciate a job well done. Gavin is really looking forward to gaining new skills here that can benefit him later in life.
When Gavin is not at work, you can find him hunting, fishing, and working on his photography!